SUMMARY
Trial: Citrus Trees (Irrigation, California USA)
Fifty trees were chosen to test how the grower's existing practices compared to CropX irrigation advice. The aim was to increase yield and save water. Control trees were irrigated using a sprinkler system with Hunter irrigation controllers; a separate, automated irrigation system was installed for trees irrigated using the CropX irrigation advice.
Results: CropX irrigated trees experienced a 14% yield increase while using 57% water savings.
TRIAL DETAILS
Layout: 50 trees with sprinkler irrigation were included in the trial. They were randomly selected using a block design. The field already had a weather station and irrigation controllers installed. A separate automated irrigation system was installed for trees irrigated by CropX.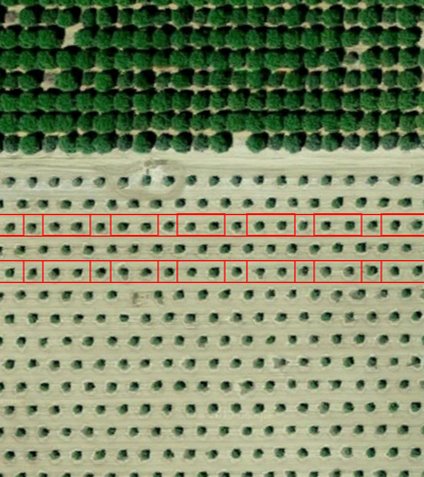 Objectives:
Compare grower's practices with CropX algorithms
Increase yields
Reduce water usage
Results: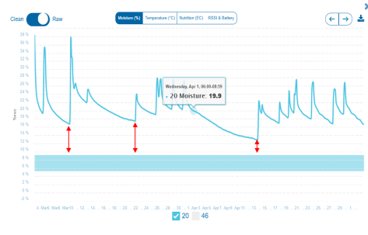 57% water saving​ – In terms of irrigation depth, CropX irrigated 1.43mm per day and the farmer irrigated 3.34mm per day. (so 43% of the farmer's irrigation).​
14% yield increase​ – CropX trees yielded 2 bins and the trees irrigated by the farmers yielded 1.75 bins. This translates into a 14% increase in yield.​