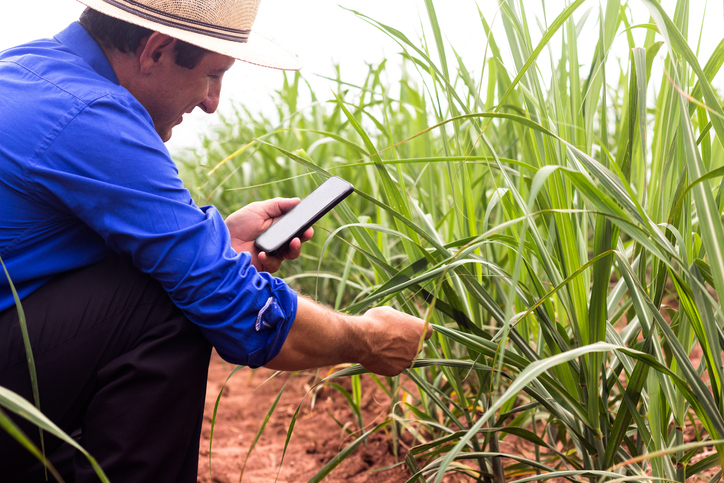 The irrigation capability of CropX System highly effective for increasing sugarcane yields
CropX System's irrigation management capability tested on hundreds of sugarcane fields
Type: Customer Experience
Crop: Sugarcane
Topics: Irrigation, Nitrogen Leaching and Salinity Monitoring
Location: North and South America, Africa, Australia
SUMMARY
In recent years, CropX has deployed hundreds of systems in multiple geographies under different management practices and irrigation systems (pivot, furrow, drip). This crop is highly sensitive to both under- and over-watering, so precision in irrigation has a huge impact on yield. Nitrogen management is critical as well, as it is needed for good growth but can cause problems if it leaches and if it builds up in the soil, so the CropX nutrition and salinity monitoring are also important management tools for sugarcane growers.
Results: The results for sugarcane growers across the three continents are big: yield increase by an average of 70% and profits increased for growers.
BACKGROUND
The influence of irrigation management
The effect of water stress:

Water stress during the grand growth stage reduces total yield and sucrose yield.
Imposing water stress during maturation phase increases sucrose yields.
Optimal watering significantly extends ratoon life and increases sugarcane yield.

Excess moisture may result in:

Damage to cane roots
Nutrient leaching and deficiencies
Reduced yield and quality
The influence of nutrition monitoring
Nitrogen is needed in large quantities and helps maximize yields and quality in sugarcane.​
Nitrogen-use efficiency is crucial for the success of the crop.​
Adequate irrigation is required in order to avoid nitrogen leaching losses. ​
​
Sugarcane is highly sensitive to salinity:​
Salinity threshold is 1.7 ds/m, where each 1 ds/m increase in salinity (EC) results in 6% decrease in yields.​
Proper irrigation and nutrition management are crucial in order to avoid yield losses due to salinity stress.